Saturday, January 19th, 2013 at 3:00pm
at Unitarian Universalist Westside Congregation – 1650 Abrazo Road – Rio Rancho, NM
Westside Forum presents
Eleanor Bravo of Food and Water Watch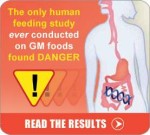 on FWW NM initiated bills for the legislative session beginning January 15, 2013.
SB 18 is a proposed amendment to the New Mexico Food Act and is prefiled by Senator Peter Wirth D-25 Santa Fe. This amendment will require the labeling of any genetically engineered foods that are sold in NM.
The second bill, being introduced by Senate Majority Leader Michael Sanchez, proposes a ban on fracking in NM. This dangerous method of extracting natural gas from shale deposits has already used over .5 Billion gallons of NM water. In a desert state, we cannot afford to squander water in this way.
Eleanor Bravo is an Organizer for Food & Water Watch based in Albuquerque, New Mexico. With more than 30 years of experience as a social activist and political organizer, she co-managed the top performing field office in the nation during the 2008 campaign to elect Barack Obama. As an independent filmmaker, her crew was instrumental in creating work which helped expose and prohibit the building of the proposed coal burning Desert Rock Power Plant in the four corners area of New Mexico. She also contributed her efforts toward the repeal of the death penalty in NM. In 2010, Eleanor was the Sandoval county field director for the gubernatorial election campaign. A longtime proponent of a woman's right to choose, she remains active in the struggle for equal rights for women. She is a certified mediator specializing in divorce & child custody and alternative dispute resolution in the workplace.