Westside Forum™
Saturday, May 18th 2013, 3pm
at Unitarian Universalist Westside Congregation
1650 Abrazo Road NE, Rio Rancho, NM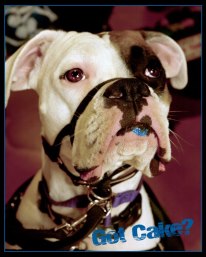 A Rio Rancho based organization providing service dogs for military veterans with post-traumatic stress disorder and traumatic brain injury
With the support of Paws and Stripes, veterans choose a local orphan dog (dogs at kill shelters are prioritized) and the orphan/Vet team is provided with individualized training to enrich both their lives.
"We help veterans so they can live the full and rich lives they deserve."
​ "A man who is good enough to shed his blood for his country is good enough to be given a square deal afterwards."
-Theodore Roosevelt
Westside Forum™ is a project of Unitarian Universalist Westside Congregation's Social Action Committee.
The Forum is a non-partisan service to the community at large.
All are welcome.  FREE, donations gratefully accepted.
Unitarian Universalism is a liberal religion that embraces theological diversity; we welcome different beliefs, affirm the inherent worth and dignity of every person, and work for social and environmental justice
Contact:  Priscilla at (505) 896-8192 or office@uuwestside.org