Holy Water and Whiskey Music Service – that All May Be Well.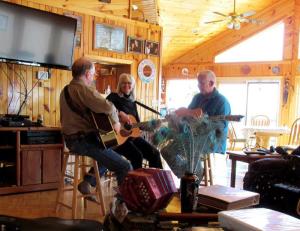 Join us for Spirit lifting harmonies and humor. Holy Water and Whiskey is an Albuquerque vocal trio that plays acoustic traditional, folk, cowboy, bluegrass, gospel, etc and some select "whiskey" tunes. The group bases it's arrangements on solid and straightforward instrumental playing with a special focus on the vocal harmonies found in the songs that they play. They also enjoy having fun interacting with their audience in the genuine belief that music and laughter are universally healing.
FREE, donations gratefully accepted.