Event:      Contemporary Native American and World musician Randy Granger.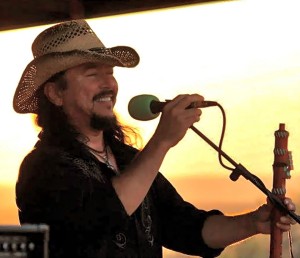 Award winning composer and recording artist Randy Granger
returns to UUWC Sunday, July 26th at 11am
Where:    Unitarian Universalist Westside Congregation   1650 Abrazo Road NE, Rio Rancho, NM
Cost:        by donation, CDs available
Hypnotically interweaving storytelling, laughter, exotic instruments and his distinctive voice, Granger's unique sound and energy have been featured in film, at National Monuments, Sundance Film Festival, International Native American and World Flute Festival, Santa Fe Indian Market and The Gathering of Nations. He has collaborated with R. Carlos Nakai, Coyote Oldman, and Peter Phippen. His music can be heard on Music from the Hearts of Space, Sirius, other stations worldwide. NPR's All Things Considered profiled Granger and his rare Hang in a feature called Like Water Over Bells, and New Mexico Magazine calls Granger's music, "Richly layered with the sounds of a variety of flutes and percussion instruments…[offering] more depth than some flute solo recordings you might find."
A Las Cruces resident, Granger has composed for multi-media art shows and the NMSU Dance Department. Awards include the Indian Summer Music Award, New Mexico Music Industry Awards and two Native American Music Awards nominations. A 2012 project, Strong Medicine: Love in Cancer, reflects his ongoing commitment to providing soothing music to hospice patients.
Join us on a spirit renewing magical journey with Randy Granger when award winning composer and recording artist Randy Granger returns to UUWC Sunday, July 26th at 11am.
CDs will be available and/or donations gratefully accepted.
A native of New Mexico, Granger has been featured on NPR's All Things Considered, PBS Television, numerous radio, TV, live appearances, Hearts of Space, Native Radio, SIRIUS Mystic Soundscapes, Pandora Radio, NativeRadio.com, satellite and terrestrial stations around the World.
Visit RANDY'S YouTube channel LoneGranger, then come see him LIVE!