Award winning composer and recording artist Randy Granger returns to UUWC Sunday, April 27th at 11am.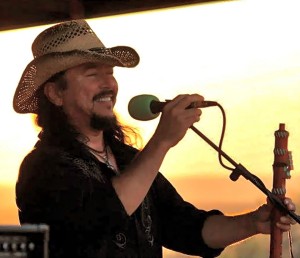 Donations gratefully accepted
Randy Granger, a Southwest World and contemporary Native American musician, is an innovative, award-winning singer-songwriter, composer, recording artist, performer and educator. A native of New Mexico, he's been featured on NPR's All Things Considered, PBS Television, numerous radio, TV, live appearances, Hearts of Space, SIRIUS Mystic Soundscapes, Pandora Radio, NativeRadio.com, satellite and terrestrial stations around the World. The New Mexico Music Commission produced a  segment on Granger's Music for broadcast and Youtube.
Granger's acoustic-based music blends Native American & World flutes, ethereal instruments like the PANArt Hang, emotive, "Josh Grobin" like vocals, world percussion. A dynamic solo performer Granger and multi-instrumentalist, he headlines many festivals and concerts around the US. Often he performs with other musicians easily. Granger is a lifelong musician, performer and teacher having played professionally with Jazz combos, sang with opera companies as the lead, worked as a Mariachi and Cowboy singer, paid soloist and in bands. His story telling, engaging delivery and entertaining performance brings many a return engagement. Many fans report a mystical, almost spiritual experience during his shows and concerts.
Venues like the Gathering of Nations, Sundance Film festival, the Rothko Chapel, Native Rhythms, Santa Fe Indian Market, White Sands National Monument, Yoga studios, Churces and community concert series along with workshop/concerts combinations are Granger's regular rotation of touring with more being added each year. He's performed with Grammy winners like R. Carlos Nakai, Coyote Oldman and the top recording artists and performers in the genre.
Granger's music is recognized by music programmers in a Lifestyle Award for broadcast as well as consistently appearing in the top 15-25 chart placements according to Zone music and NewAgeMagazine. He's an ISMA winner, NAMMY nominee as well as winner of multiple music awards for songwriting and recording.
---
Unitarian Universalist Westside Congregation is a diverse group of seekers bound by our Covenant to encourage personal and spiritual growth in a supportive atmosphere. You needn't believe in any particular creed to be welcome here.