COME! celebrate Ostara with UUWC Moonspirit CUUPS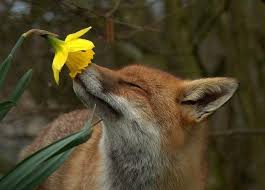 Monday, March 23rd at 6pm
Saturday, March 21st
JOIN US in
Potluck (traditional foods list below)
Ceremony & Fire!
BRING:  If you have a charm of black, red & white yarn woven in winter with intentions for spring fruition, bring it and we will complete the spell!
or make one now & meditate upon what you learned / how you've grown over winter's journey to the underworld. (Natural fibers best – may be burned.)
Key actions to keep in mind during this time in the Wheel of the Year include openings and new beginnings. Work for improving communication and group interaction are recommended, as well as fertility and abundance. Ostara is a good time to start putting those plans and preparations you made at Imbolc into action. Start working towards physically manifesting your plans now. The most common colors associated with Ostara are lemon yellow, pale green and pale pink. However, also appropriate colors include grass green, all pastels, Robin's egg blue, violet, and white. Stones to use during the Ostara celebration include aquamarine, rose quartz, and moonstone. Animals associated with Ostara are rabbits and snakes. Mythical beasts associated with Ostara include unicorns, merpeople, and pegasus. Plants and herbs associated with Ostara are crocus flowers, daffodils, jasmine, Irish moss, snowdrops, and ginger.
Foods in tune with this day (linking your meals with the seasons is a fine way of attuning with Nature) include eggs, egg salad, hard-boiled eggs, honey cakes, first fruits of the season, fish, cakes, biscuits, cheeses, honey and ham. You may also include foods made of seeds, such as sunflower, pumpkin and sesame seeds, as well as pine nuts. Sprouts are equally appropriate, as are leafy, green vegetables.
http://citadelofthedragons.tripod.com/ostara.html
header photo thanks to http://orlpagan.org/Ostara2013.php