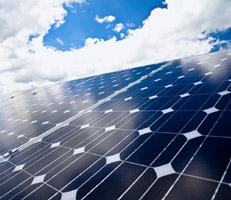 Saturday, June 16th, 3 – 4 pm
Come hear New Mexico Public Regulation Commissioner Jason Marks speak on
Renewable Energy in New Mexico
Get an up-date on what is happening with renewable energy resources in New Mexico and what the future might hold.
Free & open to all (donations gratefully accepted).
Where: 1650 Abrazo Road NE, Rio Rancho, NM
____________________________________
A Renewable Energy Standard that requires us to get 20 percent of our energy from renewable sources by 2020 would create:
820,000 new jobs from renewable energy development
$66.7 billion in new capital investment
$25.6 billion in income to farmers, ranchers, and rural landowners
$2 billion in new local tax revenues
$10.5 billion in lower electricity and natural gas bills by 2020 (growing to $31.8 billion by 2030)
Reductions in global warming pollution equal to taking 36.4 million cars off the road
http://www.sierraclub.org/energy/renewables/
Energy Efficiency is Easy and Saves you Money
The cleanest way to meet our electricity needs is by using less of it in the first place. By planning intelligently and using existing technology, we can cut our electricity consumption and slow down the meter. Improving energy efficiency lowers energy bills, eliminates the need for new power plants, increases our energy security, and keeps our environment clean.
Read More >>
10 Ways to Go Green and Save Green | Worldwatch Institute
NRDC Energy Smackdown Take our 12-step program to lower energy bills and a more comfortable home. Check it out now!
Democratizing the Electricity System – A Vision for the 21st Century Grid | The New Rules Project
The third Saturday of each month the UUWC Social Action Committee hosts people making change in NM and nationally.  Come learn with us as they share their insights on crucial issues and tell how we can make a difference.  UUWC – SAC supports the Unitarian Universalist Service Committee, an international organization working to promote social justice and humanitarian programs in the U.S. and worldwide.  We also support gay rights and participate in the annual ABQ Gay Pride Parade.